HPI Trophy Truggy 4,6
The Trophy Truggy is bigger, louder, faster and even more fun than the Trophy Buggy! With its bigger, wider tyress featuring cool all-terrain treads, longer shocks, much bigger engine and cool truck racing bodyshell, the Trophy Buggy can go anywhere and do anything you want it to!
Want to spend a day blasting around a field? No problem! The Trophy Truggy can take anything you can throw at it! The pre-painted bodyshell and cool black chrome 7-spoke wheels will turn heads while the suspension and massive rear wing keep everything in control.
With the powerful 4.6 engine from the Savage X monster truck, real truggy racing tyres and complete race tuning, the Trophy 4.6 Truggy is ready to go hardcore racing and bashing right out of the box! Use the easy pullstart or a convenient starter box (not included) to get the engine revved up and ready for some top speed action!
Une petite vidéo en plus: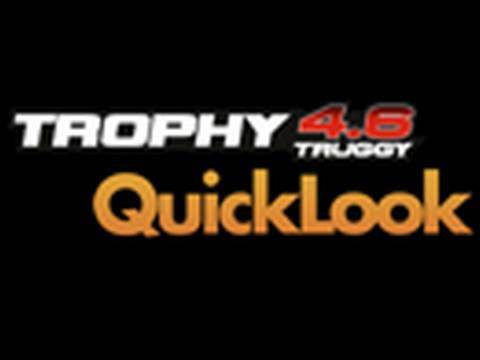 Pour en savoir plus, rendez-vous sur HPI europe